BETONI-CONCRETE EXHIBITION IN AALTO UNIVERSITY 
Aalto University organizes an concrete exhibition in Dipoli, Otaniemi. The exhibition is open from January 23 to March 7, 2020.
Some Toros as well as making of toros are presented in the exhibition.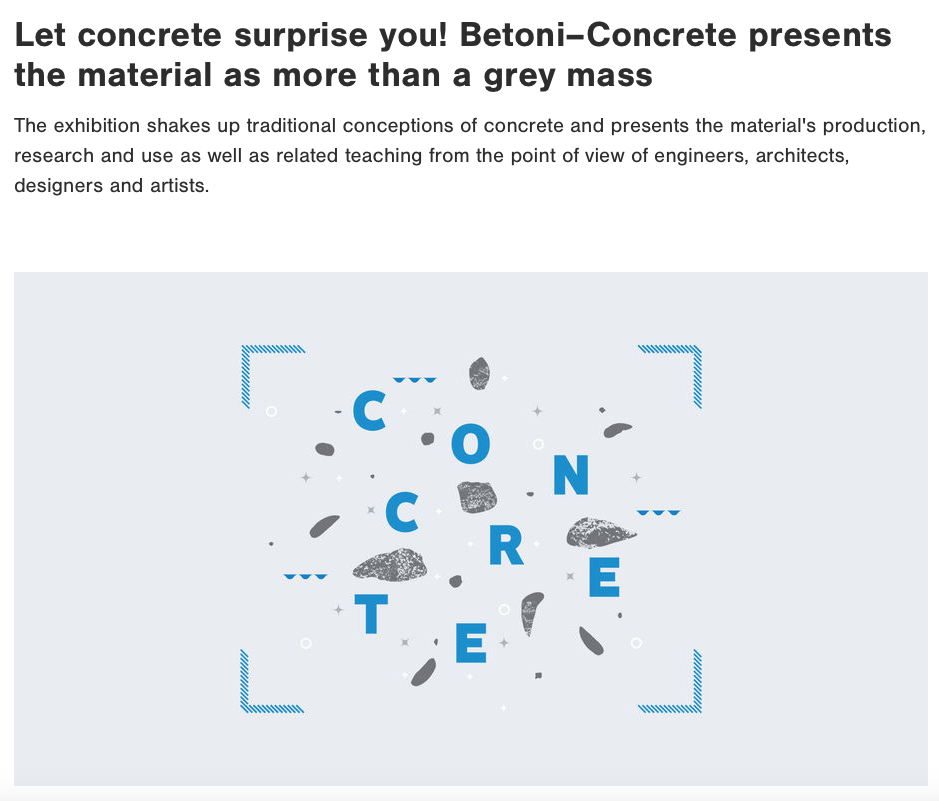 https://www.aalto.fi/en/news/concrete-is-cast-stone-moulded-by-humans
---
DONATION OF TORO 5 / EL ESTONIA
The sculpture TORO 5 / El Estonia was donated to the state of Estonia. It will be placed in the National Library of Estonia. The donation took place at the Finnish Embassy in Tallinn on 15.1.2019.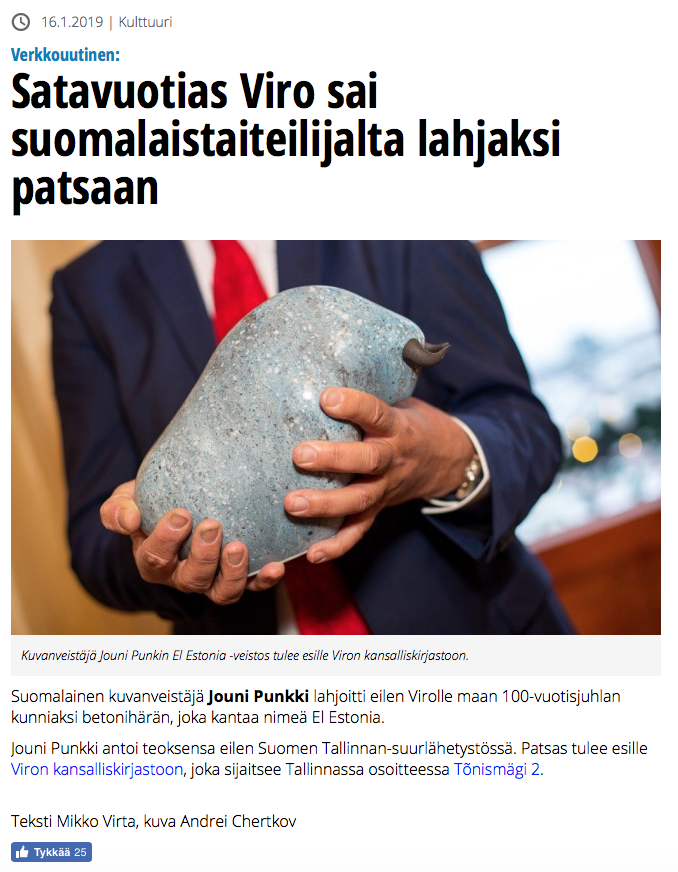 ---
A SHORT NEWS IN THE AALTO UNIVERSITY MAGAZINE
---
AN ARTICLE IN AALTO UNIVERSITY NEWS (in Finnish)
---
AN NEWS IN ELLE-MAGAZINE 05/2018 (in Finnish)
---
A WEB-ARTICLE IN LÄNSIVÄYLÄ 12.4.2018 (in Finnish)
---
A NEWS IN APU-MAGAZINE 8.3.2018 (in Finnish)
---
A TECHNICAL ARTICLE ABOUT TOROS IN BETONI-MAGAZINE  (in Finnish).